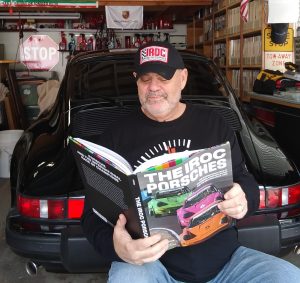 Gang,
I'm pleased to introduce to you my newest baby, of which I'm quite proud.  A group of very special, purpose built, Carrera RSR 3.0s, two historic race tracks, a dozen of the world's best racing drivers, and a very special Rookie season of the International Race of Champions in 1973/74.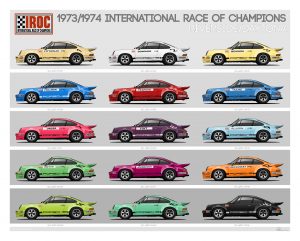 I have great fondness for this series, this specific season, and most especially with these magical cars.  I've always felt the subject deserved special recognition in the form of A Book of Its Own. and now I've done it.  It's just off the press, and can be ordered now (more about that below).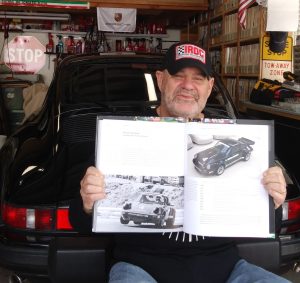 These very special RSR's were spec'd and built by Porsche just for this series.  They are deeply analog — no paddleshifters, no digital steering wheels or instrument panels, sans turbos, with three pedals on the floor.  A howling, uncatalyzed 3.0-liter mechanically fuel-injected air-cooled flat six.  Donohue, Follmer, Revson, Foyt, Pearson, Allison, Unser, Hulme , Johncock, Petty and other greats.  Battling for fun, money and pride.
It was a marvelous time and a marvelous series at that time.  And now the entire story lives in one place, this new hardbound book.
It's available publisher direct from @Quarto Drives, quartoknows.com, and probably some other hashtag type stuff that I'm forgetting.  You can also purchase, and arrange for an autographed and/or personalized (at no extra cost, of course) copy from Autobooks-Aerobooks bookstore in Burbank, CA (ask for Tina).  And of course the inevitable Amazon.com.
Here's the rest of the detail:
THE IROC PORSCHES: The International Race of Champions, Porsche's 911 RSR, and the Men Who Raced Them
Published by Motorbooks
Hardcover,192 pages, 200 photos
ISBN: 9780760368251
$60.00 US, $80.00 CAN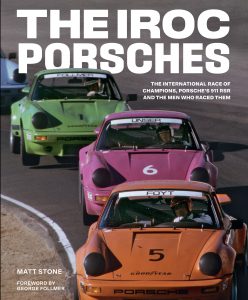 Thanks for listening, and if you acquire a copy, I deeply hope you enjoy it.
With Every Good Wish…
MS