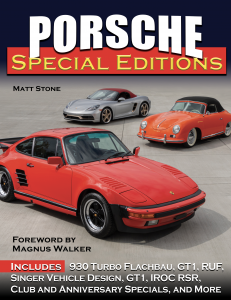 My newest baby is out of the incubator and available for order.
Porsche Special Editions covers a variety of special run Porsches, produced by the factory, by outside coachbuilders, top level aftermarket companies, and others.  Plus a smattering of concept cars.
I'm particularly thankful to the incomparable Magnus Walker, the Urban Outlaw Hisownself, who kindly and graciously authored the insightful Foreword.  Walker owns more than 20 Porsches, so he has meaningful thought and opinion about the topic.
Anniversary editions, regional special production runs, commemorative models, One-offs and big game tuners can all be found here.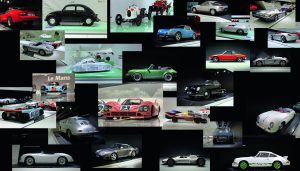 You can order Porsche Special Editions publisher direct at CarTechBooks.com, on the eponymous Amazon.com, or via autobooks-aerobooks.com books store in Burbank, who can also arrange for an autographed copy for you at no extra cost.