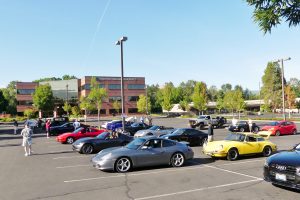 Hey Southern Oregonians — tired of couch arrest?  Cars need to get out for some air?  Looking for a great Cars n Coffee?  This once launched in Medford about a year ago, and had a bit of a slow windup, but appears to have really turned the corner now, with attendance increasing every weekend.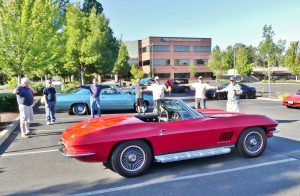 And why not, the location is perfect, a large, flat nicely laid out parking lot with room for well over 100 cars, I-5 freeway close, and with the requisite Starbucks right on the property.  There's no profiling here — all cars, trucks, bikes, and vehicles of interest welcome.  So far there's been a nice mix of originals and modifieds, American brands and imports, and older and newer (kinda like most of the owners).
There's no cost and no hassle to attend, just show up and bring your pals and their cars, and your family too.  No reason this event shouldn't be packed full every weekend.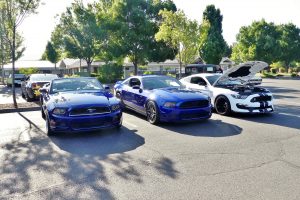 Location information, and all the details, can be found here: