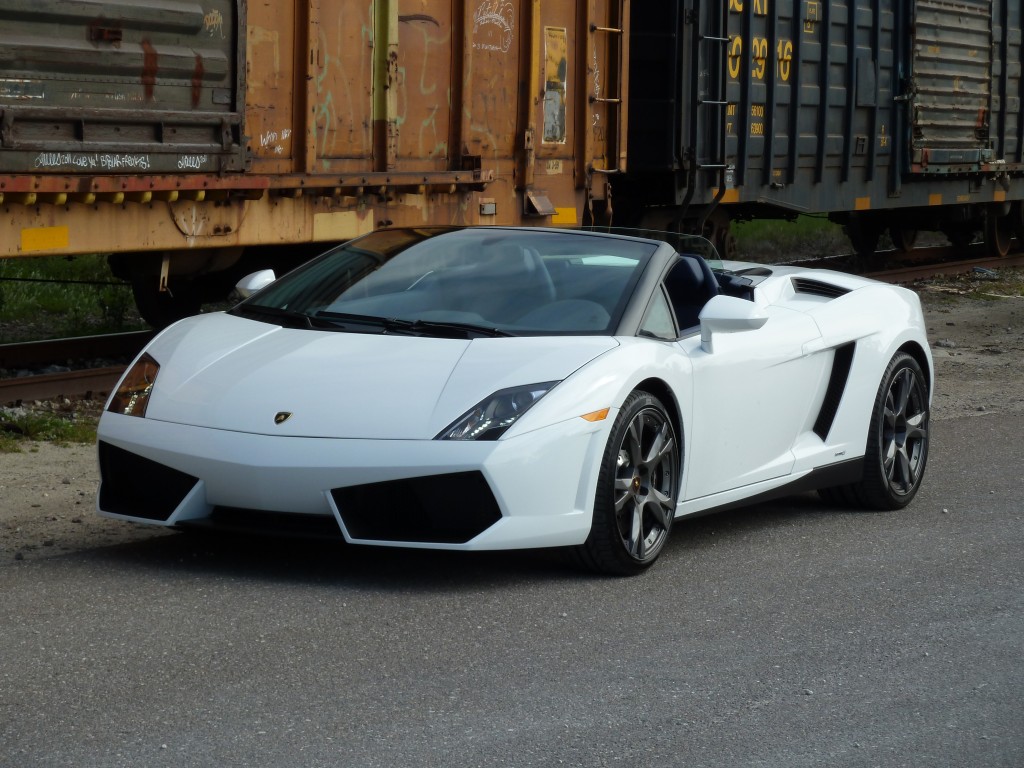 My Friends at Lamborghini recently asked me if I'd like to sample their latest Gallardo Spyder, this one the pretty groovy LP550-2, with full time all-wheel drive and one rompin stompin 5.2-liter V-10 engine.  My response, was of course: Duh!  So I did, while down in Amelia Island, while there to judge the Amelia Island Concours.
I've driven nearly every variation of Gallardo there has been, and have liked many of them, but not all.  I covered the Gallardo launch program in Italy some years back, and was modestly underswhelmed by the car at the time.  Wonderful new engine, but the car understeered too much, and the exhaust note was dull.  No so no mo.  I loved the Superleggerra model a lot, but have to say this is the best Gallardo I've driven to date.
Naturally all things evolve, and the Gallardo has come a long way since it was born.  The engine has grown in size and power, and the rock solid chassis has been retuned for pin sharp response and amazing grip.  This was the first Lambo model to get an Egear paddle shifter, autoclutch transmission, and the earliest ones weren't bad, but hardly great.  Even though this particular technology is getting old, having been uped by many cars employing "dual-clutch" designs which upshift faster and more crisply, Lamborghini engineers have continued to evolve the old system and it works really well now. 
And the exhaust pipe benders of Sant A'gata Bolognese, Italy (home of the Lamborghini factory) have tuned this car's exhaust system to a roarty snort.  V-10s often sound nasel, but this car sounds like a well-tuned trombone section.  Fast — Oh yah.  0-60 in less than four seconds, and 100 comes up pretty quickly too.  All done with no bad habits, no overheating, and a firm but comfortable ride.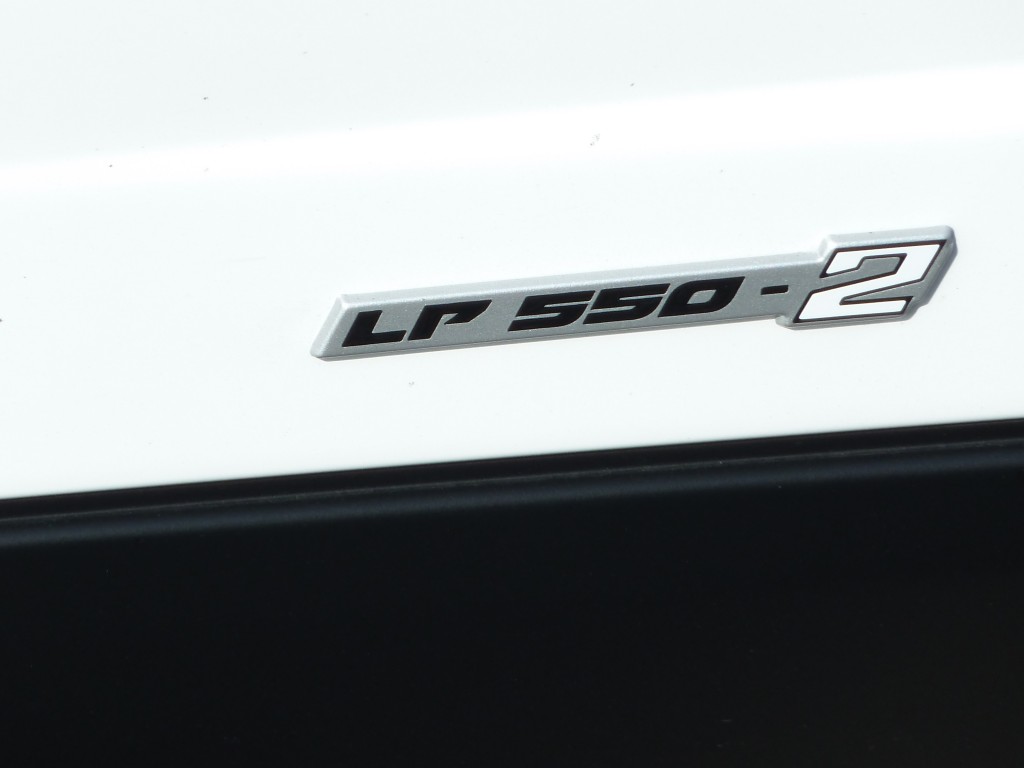 As it should for a sticker price of $233,825.  You can discuss the merits of Ferrari vs. Lamborghini all day long, but the fact remains that these cars are edgy, and definately not the same old same old.  And in cars, as in life itself unique is good in my opinion.  Lambo's are extreme automobiles, just oozing Italian style.
It won't be too many years before Lamborghini replaces the Gallardo, and as the brand nears its 50th anniversary, I expect something very special to come along.  I'll be watching.  And if you fancy a current Gallardo, they won't make them forever, so get one before they're not.
More photos just below