I was talking cars with a friend who has recently moved from SoCal up to Oregon, and he shared with me some charming photos (dated 1943) of his father and uncle and their hot rodded Model A.  My guy's name is Larry Harlan, and if you look closely at a couple of the photos, you'll see why his last name is a fun part of the story.
Here's the pix (and you can doubleclick on any of them to see them full screen) and his description of them….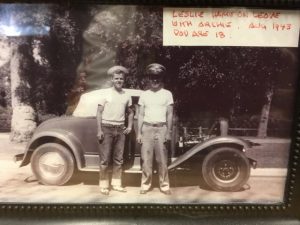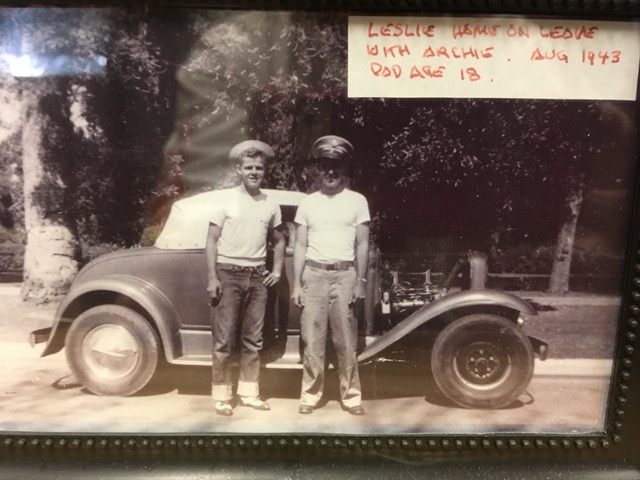 …my dad Archie and my uncle Les ( both passed).  Picture taken at Encanto Park, Phoenix.  Twin carbs and a Carson top.  See that breather cover plate on this four banger?
While in high school shop class/ foundry dad made a pattern and cast it in aluminum.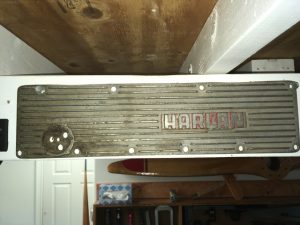 I still have this piece hanging in my garage rafters.  If you look close, you'll see where the sand casting fell away under the letters "LAN. "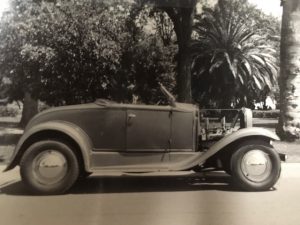 I love this stuff, and how great is this car and these wonderful period pix…thanks for sharing, Larry…MS