Words and photos By Kirk Gerbracht
Doubleclick on any photo to see it in high res full screen.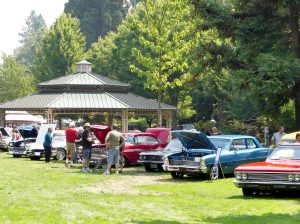 Club car shows, along with bracket drag racing and Saturday night cruising, are the backbones and epicenters of the automotive hobby. You know what we mean; a local car club or a group of them rent a park or other public space and gather their membership and its hardware for a day in the sun, a picnic, and some rock n'roll over the loudspeakers, a few trophies, and hopefully, meaningful dollars raised for charity. This isn't Pebble Beach, just a low key gathering of friends and motorized toys to hang out and celebrate the love of the game.
The car scene in So Cal is pretty intense, some weekends the choice of which event(s) to attend boils down to how many of five or six (or ten) things going on that you and your buds can logistically attend and still get all the weekend chores done. But, the relatively small towns of Southern Oregon do a solid job of keeping the car culture alive and well; such is the case of the Annual Fabulous 50s Charity Car Show in Grants Pass, Oregon.
On July 28, 2018 the Rogue Valley Classic Cruisers Car Club, (founded in 1991), held its 23rd charity car show and cruise night. With the help of 35-plus sponsors and countless volunteers, the Club assembled 250 pre-1976 (mostly American) cars for the show. Held in beautiful Riverside Park, fronting the Rogue River, the tree shaded lawns proved an ideal venue. The Club raised funds for three local charities, and two automotive scholarships at the Rogue Valley Community College. The group also donate to several other charities throughout the year, and since 1996 have donated over $292,000 for various community charities.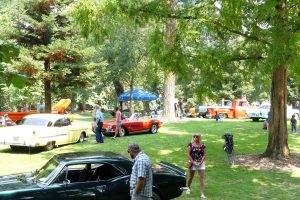 This show is very much of the "run what you brung" variety, running the gamut from Model Ts and Model As, and through the 50s and 60s, including a variety of trucks, rods, Mustangs, muscle, and a seriously restomoded '57 Thunderbird that really wowed the crowd.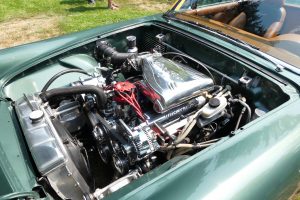 On the evening following the show, about 500 cars (limited by the local Oregon Department of Transportation) join in the cruise through downtown Grants Pass. Thousands of people line the streets to enjoy the sights and sounds of the mostly hot rods and muscle cars.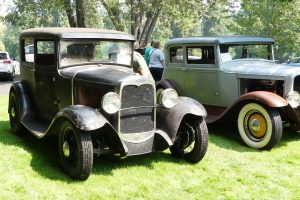 Typical of most club level shows, local food, apparel, and auto parts vendors represented the bulk of the sponsors and vendors. The numerous awards are appropriate for this type of show, and include trophies such as the Mayor's Choice and the Fire Chief's Choice, who were there to personally select their winners. Other awards include the Stupendous Street Rod, the Hardcore Hot Rod, the Fabulous Ford and Chevy, Prestigious Paint and Righteous Ragtop.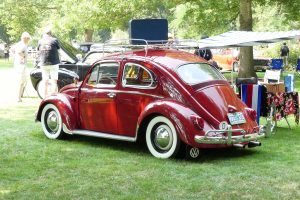 The Club has a little different spin on the typical monthly morning C&C (Cars & Coffee); check out their web site to find out about what they call Chat & Chew, visit roguevalleyclassiccruisers.com
Please don't leave, lots more photos below…