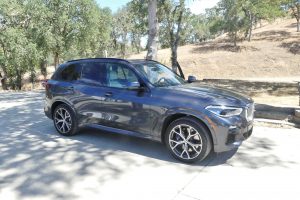 photos by Kirk Gerbracht, and a few by me. Click any image to see it high res and full screen.
BMW, being both a luxury/performance and technology advancement leading brand, has moved quickly and aggressively toward blending increased performance with electrification, optimized fuel economy, atmosphere friendly and reduced carbon footprint solutions.  Besides an ever increasing roster of pure electric models, BMW has also launched several PHEV (plug-in hybrid electric vehicle) models, among them, and plug in hybrid X5.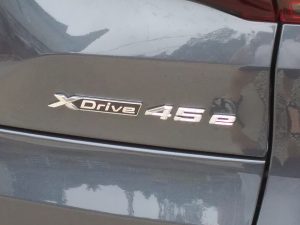 With a 1000 plus mile road trip nearing, I felt it the perfect time to sample one of these products and share accordingly.  Our X5 PHEV came loaded to the gills, with nearly every luxury and performance option the order blank will allow.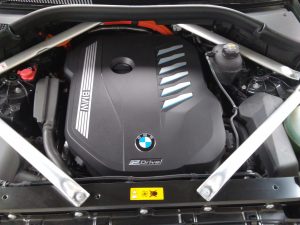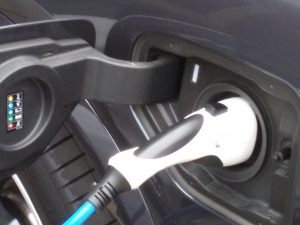 Upon popping the hood, it was great to see an inline-six sitting where it belongs.  BMW has resisted, and perhaps indeed fought, the temptation to go to V-6 engines as so much of the rest of the industry has done.  Nothing wrong with V-6s, they run fine, and can be easier to package, most particularly in FWD applications.  But BMW I-6s always sound so sinewy, rev beautifully, and have a mechanically smooth nature about them.  Now, don't confuse today's uber high tech I-6s with the 3.0-liter, SOHC twin-carb six you might have found in an old Bavaria or 3.0Si model.  This one now packs twin turbochargers, plus the electric motor assist, to boil out a combined horsepower rating of 389 ponies and 331 pounds feet of torque spread over a wide powerband.  The techno gem of an engine is backed by a sophisticated, computer managed 8-speed automatic transmission.  XDrive in the name means of course that this X5 packs all-wheel drive, appropriate for an SUV, or SAV as BMW calls them.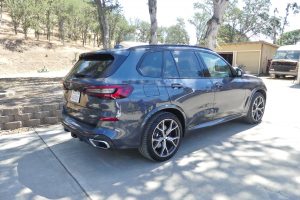 Our test unit also packed the M-Sport and the Executive option packages, which give you every bell and whistle imaginable and you can review the window sticker below to see what all those option groups contained.  BMW touts a combined eMPG rating of 50 mpg, beginning with a fully charged battery pack.  BMW rates the "pure electric" range at 30 miles, which we were actually able to better in modestly paced freeway driving.  Which certainly helps the overall driving and economy picture, but we do wish BMW and most other carmakers would "hit the batteries" a little harder to give us even more pure EV range.  On one tank we were able to very closely approximate BMW's 50 eMPG rating, so the combined benefits of the EV range and the ongoing hybrid battery assist work as promised, in spite of the fact that the X5 is a large and heavy rig.  The average estimate per tank and charge range of 400 miles was also easy to equal.
And what a joy to drive.  The X5, especially in this config, handles, rides, and corners like few others.  And the uber high tech I-6 boils out lots of power, particularly in the mid and upper rpm ranges.  When you really need to haul the goods, this thing does it.  And in superb comfort and safety too.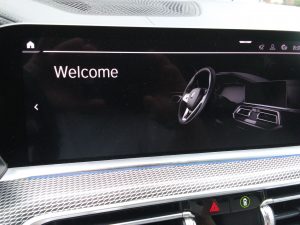 Tech weenies will love all of the screens, and setable options and choices the X5 gives you, mandate a good long slow look at the owner's manual to really grasp it all, and truly make it your car, and enable it to do what you want it to do.  All that said, the driving experience is superlative.  It goes, it stops, it handles, it rides, and its quiet.  Every inch of this vehicle smacks of high quality engineering and construction.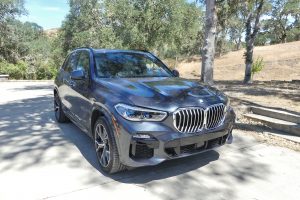 Attractive base prices teamed with comprehensive, and expensive, option groups and packages are an automotive way of live these days, hence the X5s sixty five-ish base price and its $80K final sticker.  Perhaps my biggest gripe with this vehicle, overall, is that BMW charges $5500 for the M Sport options package, then asks another grand for the M spec 21″ wheels.  That said, this X5's pricing structure is very much inline with similar vehicles from Mercedes-Benz, Audi and Porsche.  And from a performance, luxury, dynamics, quality, safety, and emissions viewpoint, you couldn't ask for much of anything more than this fabulous BMW delivers.