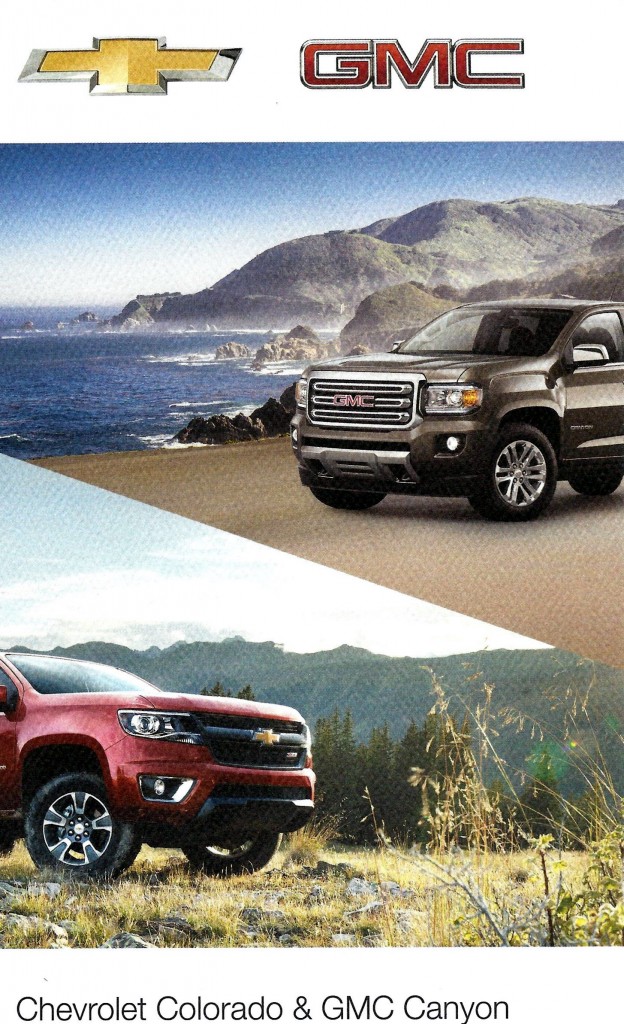 The "compact truck" segment, as we knew it, is largely dead. It was the segment launched in the late 60s and particularly early 70s with those charming, cheap to buy and easy to live with little trucks like the Ford Courier, Datsun 2000 pickup, Toyota HiLux and who could forget, the Chevy Luv. I liked these trucks, they made sense at the time; smaller engines to cope with high for the time fuel prices, reasonable payloads for their size, low price of entry, easy to drive. They were great, and millions were sold. Then they began to grow; there were extended cabs, then V-6 engines began to creep onto the options list. They got larger, heavier, and more expensive. And now those that are left in the segment are "mid-sized" pickups, offering the styling and most of the power and options of what we used to call "half-ton" pickups. Or now, more correctly full sized trucks. Because above them, now are heavy-duty and Super-Duty pickups.
So what of the compact to medium sized truck segment? The previous best selling Ranger has gone bubye, as has the Dakota and its Mitsubishi versions. The Nissan Frontier and Toyota Tacoma have gotten larger and are both being prepped for a long overdue remodel. And Chevy and GMC limped along for years with the previous generation Canyon and Colorado; slightly warmed over versions of South American model pickups that never quite found happiness here.They looked a little dorky, powered by a pair of not quite right powertrains; an anemic inline four and a harsh-sounding not-powerful-enough inline-five that nobody really liked.
But that's all over, as GM has thrown them out with the bathwater, brewing up a pair of absolutely new, now mid-sized pickups that borrow a lot from their full sized siblings, the well done and super popular Silverado and Sierra. The frames cop a lot of their design and technology from those of the big boys, and they are available in a wide variety of cab and bed configurations. There are again two engine choices, but good ones this time. The base economy minded motor is a 2.5-liter Ecotec four good for 200 horsepower and 191 pounds-feet of torque. Not big numbers but enough to move the trucks smartly about town when empty or lightly loaded. The up option engine is GM's now ubiquitous 3.6-liter VVT direct injection V-6, spooling out 305 horse and 269 pounds feet of twisty goodness. Standard with the I-4 in certain models is a 6-speed manual transmission, with most other versions running a 6-speed automatic. GM has already announced that four-cylinder turbo-diesel engine option is on the way in a year or two, and I can't wait to sample that.
GM has packed so much technology into these trucks. And base equipment levels are high; in other words, no more drum brake models. Even the base-ist, strippedest four-cylinder "work truck" model has finely tuned aerodynamics, standard back up cameras, and four-wheel disc brakes. Plus too much other stuff to mention. And loads of sound deadening materials to keep the quiet; no more drumming, rattling metal pickups.
Power rack and pinion steering is also standard, as is StabiliTrak electronic stability control. and lots of other stuff.
Other than styling and design, very little differentiates between the Chevy and the GMC version. All of the aluminum looking trim in the cabin of the GMC is real aluminum; its nice to touch and feel it be a little cold, like real metal, tap it with your finger and you can tell its metal not plastic — nice. Plus GMC offers one additional four wheel drive system not found on the Chevy, other than that, they are virtually the same, pick the one you like and you'll be happy knowing you didn't leave anything on the tale by not selecting the other.
I drove every engine and body configuration with the exception of the "base" four cylinder, manual transmission, rubber floormatted work truck version. And these trucks are terrific to drive. The size is really smart, not to big and not too small, especially if you don't have huge payload needs, and drive this as your every day ride. Speaking of ride, its smooth over any surface. Particular attention was paid to tuning the body and chassis twisting frequencies, and to body mountings. Some trucks, when they run over bumpy terrain at any kind of speed, tend to get their chassis wiggling, then the body wiggles on top of it; think of a large bowl of Jello that just won't stop. Not so these new GMs, all of that tendency has been engineered out. Seating is super comfy, and visibility is excellent.
Great engines too. The four isn't overly punchy, but its enough especially if a lower purchase price and max fuel economy is paramount. Most buyers will get the V-6; this engine has really become the new "small-block Chevy" in that it does everything well and is used across the GM lineup; from Cadillacs to trucks to vans to Camaros, and in these new mid size trucks. Its punchy, smooth, and relatively economical. The six speed autobox is a perfect dance partner, always in the right gear at the right time.
Downsides? Not many, these trucks are superbly engineered, well finished, beautifully built, handsome, strong, and fine to drive.  And very smartly sized; they're easy to park, have bigger carrying capacity than the old compacts, yet still fit in most two car garages. If I had a wish it would be that the GMC wouild be more differentiated from the Chevy in ways that really matter, beyond the brand specific styling. We had a GMC pickup when I was a kid, and it looked different, plus it had a big thumping GMC only V-6 engine that you couldn't get in a Chevy. Maybe the Canyon ought to get a V-8 performance option; imagine a GMC Caynton sport truck with a 6.2-liter V-8, sport suspension and some serious rubber. Or an ultra work or off-road version with the V-8.  Or maybe a highly focused, diesel powered off-road model.  I dunno, something more here please.
How good are GM's new mid-sizers; good and great enough to win Motor Trend's 2015 Truck of the Year award, no small feat I assure you.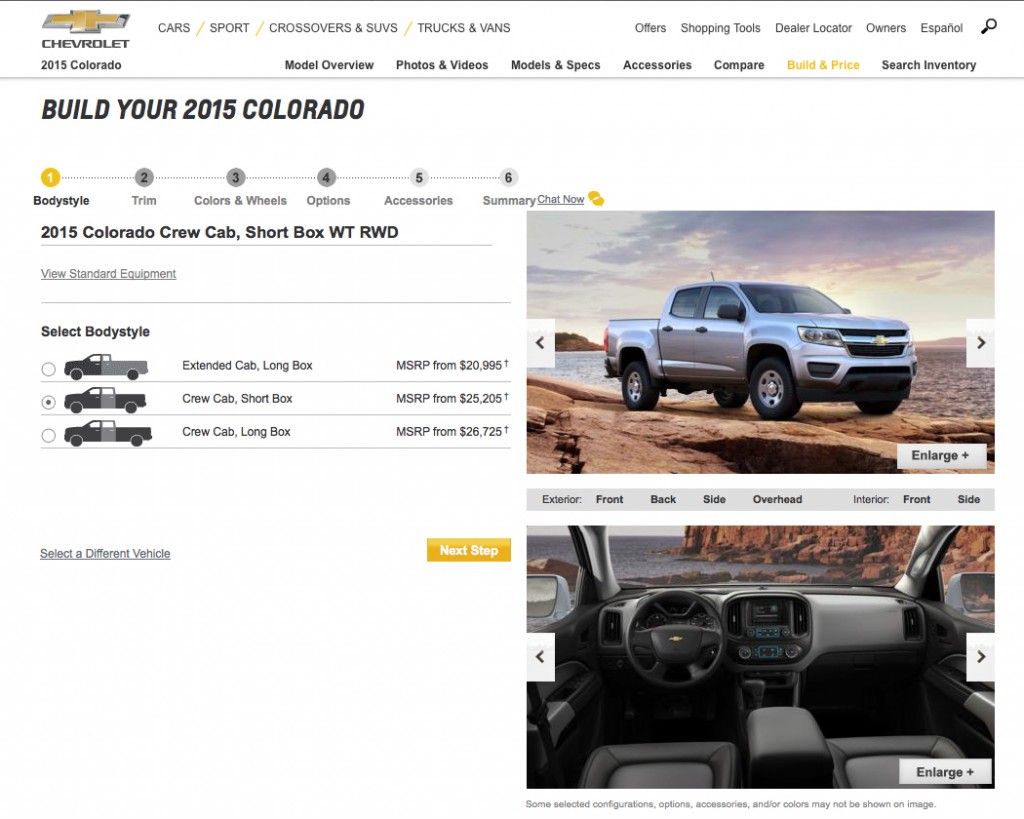 Get all the details, techs, specs, and ordering info at Chevrolet.com or GMC.com.
Job well done, GM.