I attend a lot of car shows. Some I go to or participate in for business reasons; others are strictly as an enthusiast. Big shows small ones, prestigious events and local level gatherings in the park. It doesn't matter to me, I just love car shows and feel strongly about supporting them, big game, small time, name brand or otherwise.
One of my favorites is the Best of France and Italy event, held at Woodley Park in the San Fernando Valley area of southern California. It celebrates the very best and worst of French and Italian cars and culture. It's a casual event, for which there is no charge to attend, and the entry exhibitor fee to put your car on the lawn is a mere twenty bucks. There's no judging or trophies, but there is a swap meet boasting of all sorts of French and Italian automobilia, pieces and parts, plus lots to eat.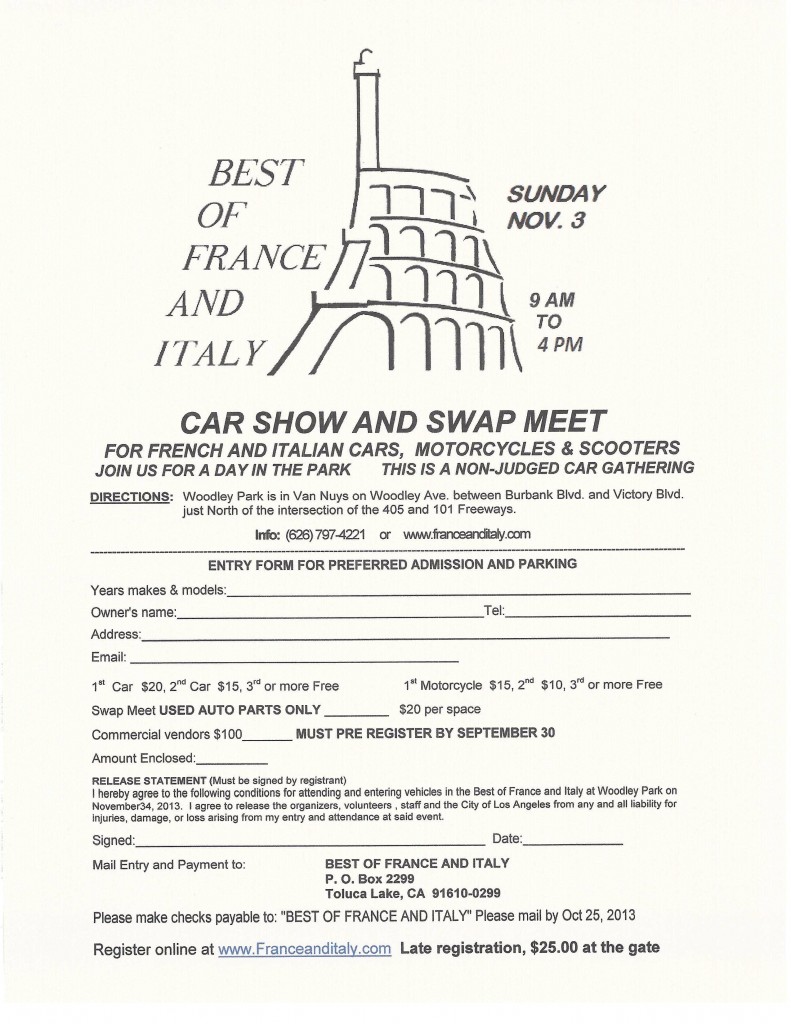 My friends Tina and Chuck own and put on this fabulous event, and the spirit is perfect. Everyone is welcome from the highest brow Ferraris to old clapped out rusty Citroens, and I promise you'll see both there. It's run what you brung, as long as what you brung is a French or Italian car. Or if you don't own such an automobile, just bring yourself, your friends and your picnic and spend a day in the park with all of us; you'll meet nice people, and see cars you've never heard of or seen before — I promise.
learn more at www.FranceAndItaly.com.