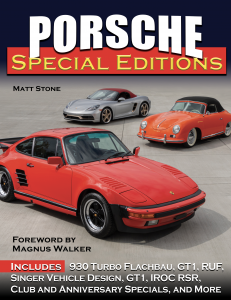 Special Edition cars.  We've all heard of them; Anniversary models, Limited editions, Indy 500 Pace Car editions, some models even named SE or Special Edition, and so on…and on.  After finishing up and publishing my THE IROC PORSCHES book, I still felt like I had another Porsche title in me.  But it had to be something different, not done by anyone else or before.  It only took a bit of research to assess how many different limited production special models Porsche had dreamt up and produced over the years.
I realize to the faithful, every Porsche, at some level or another is special.  And I agree with that, although some are more limited and/or special.  My publisher for this project, CarTech Books, and I identified criteria that best described the notion.  Even though GT2 and 3s and such are very special, they, technically, are production models – built in some (often limited) quantity, and generally offered to the open marketplace.  We felt the notion of "special edition" really encompasses models that are produced in the few, the small batch, or even a slightly larger handful, but not a quantity produced spec.  You may agree with this, or not, but that's what we did.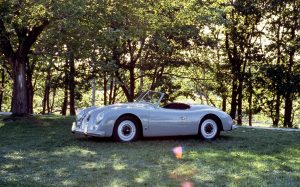 It proved a marvelous and oft times mystic pursuit.  Many I knew about, but some number were mostly from-scratch discoveries.  Models and cars I'd never heard of from markets all over the world.  Ever heard of the 356 America Roadster?  A lithe, flyweight, handsome, curvy aluminum bodied roadster built primarily for racing.  How many?  Just 14.  How much?  Today, $Four Million might buy one.  Or Glockler Porsches? And birthday and Anniversary models that I previously knew nothing about.  Fun, Fun Stuff.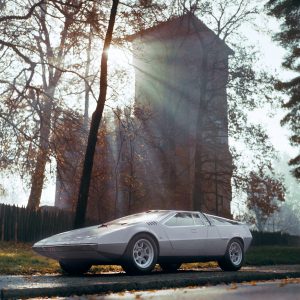 I also took the liberty of including some one-offs and concepts, — from Porsche's own studios, and from independent designers and coachbuilders – you'd be surprised how many Italian Carrozzeria have designed and built their own spin on the 911.  Most of course remained one-offs, so they don't purely meet the definition of a run of "editions."  But some are so interesting I felt readers would enjoy them no matter.  Ditto some of the products of post-market concerns such as RUF, Singer Vehicle Design, Guntherwerks, and others.  Sometimes fabulous, sometimes strange – yet always compelling at some level.  I know that this comes off as something of a plug for my new book, and it is, so please pardon me for that, but I felt the cars and backstories were so interesting that you would enjoy knowing about them.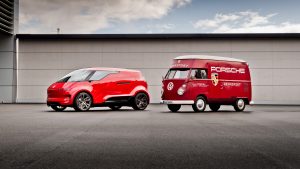 An undertaking of this magnitude wouldn't have been possible without the support of Porsche's Corporate Archives in Stuttgart, most particularly in the form of chief Archivist Tobias Mauler, who researched and provided irreplaceable photography to help illustrate the book.  I photographed the cars where and when I could find them, but a majority of the old design studio and auto show reveal imagery came from Porsche's deep and well organized archive.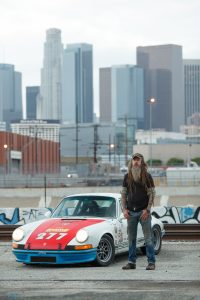 I'm also particularly appreciative of the incomparable Magnus Walker, likely today's best known Porsche Shaman and stylemaker.  He was an absolute gem to work with.  The Urban Outlaw himself was generous enough to contribute the book's Foreword, and encompasses a bit of his history, and many interesting thoughts about Porsche and special editions.  Thanx Mags – much appreciate.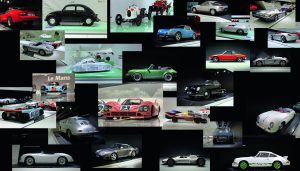 PORSCHE SPECIAL EDITIONS, by Matt Stone, will be published August, 2022 ,and available publisher direct at CarTechBooks.com, at Autobooks bookstore in Burbank, or via the eponymous Amazon.com.  190+ pages, and approximately 400 photos, ISBN978-1-61325-700-05.   MSRP $42.95