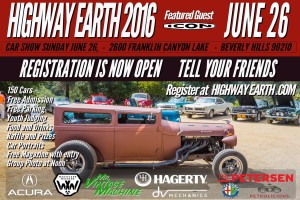 I'm a huge supporter of this show, and have entered a car the last two years.  It is staged and presented by friends of mine, and is a wonderful day with nice people and a varied smorgasbord of great cars, in a cool, historic and attractive location.
Car entries still wanted and being accepted, so you can enter your car, truck, tank or bike for $20 or bring your family and friends and come out and enjoy a wonderful day with like-minded people, which costs nothing.  You'll see friends you know or make some new ones.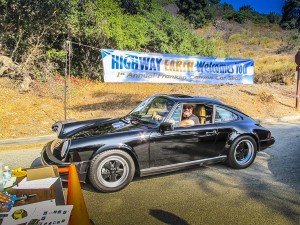 More information and such just below:
Once you register and upload your car photo we will
email you more details about the show and feature
your cars on our "LOOK WHO's COMING PAGE".
We will feature special guests, raffles, and our annual
tradition of a group photo all made possible thanks
to our sponsors.
A REALLY BIG THANK YOU to HAGERTY's for being
our headline sponsor and making this year's show a reality.
So mark your calendars for Sunday, June 26th, 2016.
Don't forget, you'll need to register online to
guarantee your spot as we are limited to 150 cars only!
We've got a lot of great plans for this year including:
This year we will feature a few special guests:
– Jonathan Ward of Icon who will showcase three of his awesome cars,
– Acura will be bringing their new NSX,
– Singer will be bringing one of their masterpieces,
– Petrolicious will be bringing a special car and
– Wasteland will be bringing some surprises as well.
ALSO:
A special Raffle for a chance to win your car portrait at the show
Evan's Alfa Giulia Super reveal of final restoration
Complementary water and Hagerty's goody bags at the entrance
Your will participate in our annual group photo at the show
Each registrant will receive our new HighwayEarth 2016 Magazine
It's only $20 to register your spot at the show
We will also feature:
& All American Softy Ice Cream Adan's Coffee on Gears, Shots hot food.
all the rest at…
www.highwayearth.com
And I'll see you there!