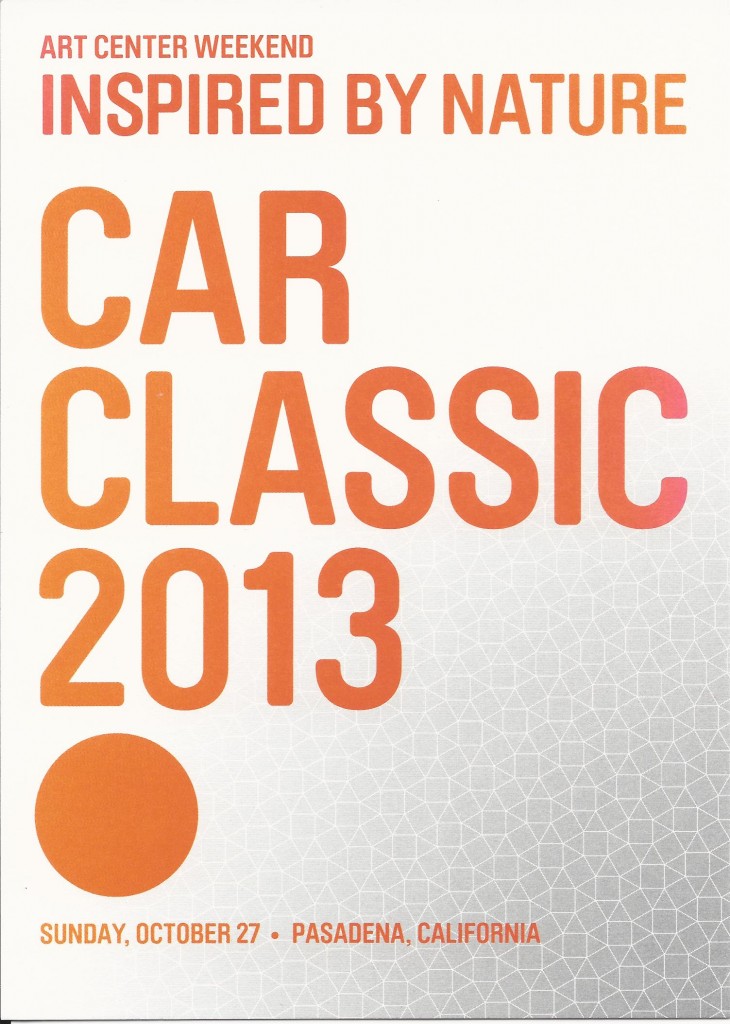 Art Center (formerly referred to by its more formal name, the Art Center College of Design) is a world class institution dedicated to the pursuit of a wide variety of art and design pursuits, such as transportation design, photography, fashion, and so on. Over its many years, Art Center has turned out a fine fleet of automotive and transportation designers, who have in turn given shape to many of the world's most fabulous automobiles. I'm friends with and fans of many of them.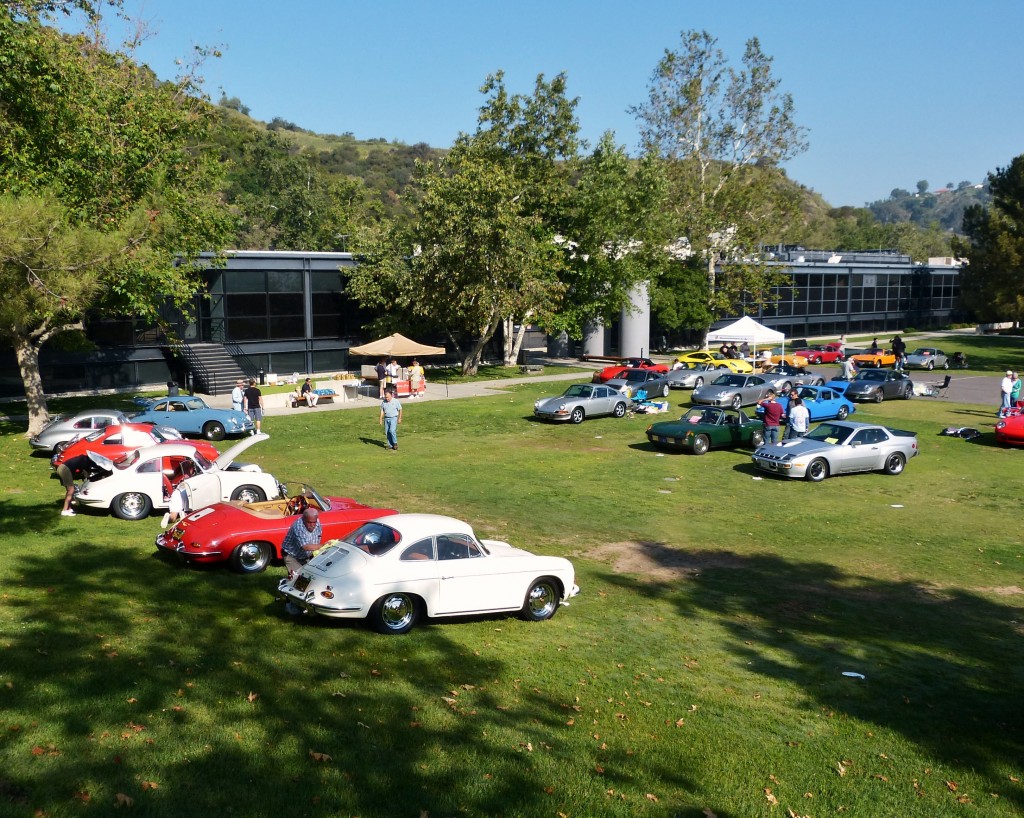 Art Center also puts on a dandy car show; one of the most finely and artfully curated shows you'll see anywhere in the world. And it's coming up this Sunday, October 27, at the Art Center Campus in Pasadena, California. If you an get there, you must. It's a relatively small show but absolutely mighty. You'll see things you won't likely find anywhere else. This year's theme is "Inspired By Nature" and I can't wait to see what Stewart Reed, Jay Sanders, and the rest of the Art Center Classic team has assembled. I promise it'll be worth every penny, and likely multiples, of the $40 ticket price. You'll see many automotive luminaries cruising about, including Jay Leno and Peter Brock, the former whom you know, and the latter who besides being a fine writer and photographer these days, was also a central member of the team that designed the '63 Corvette Sting Ray.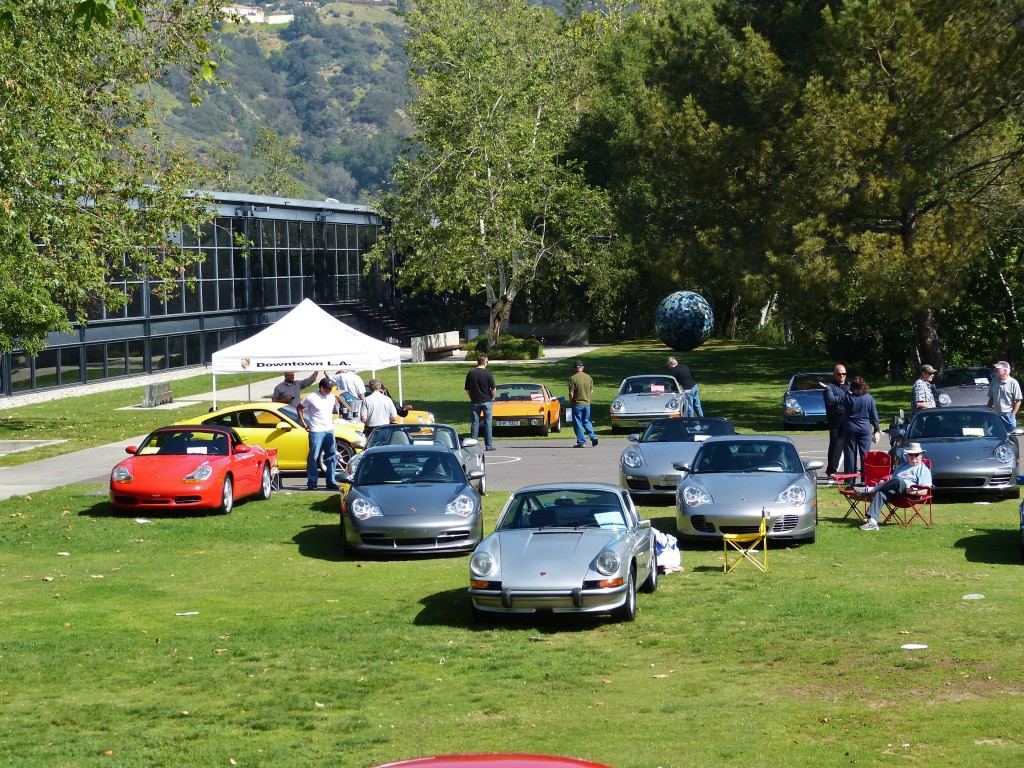 The fine photos you see here (by my friend, Kirk Gerbracht) are not from an Art Center Classic show; they are from a Porsche event held there last year, but give you an idea of what the grounds look like; the grass will be packed this year with dozens of over-the-top great cars, and there are also campus tours, panel discussions, and lots more to see and do.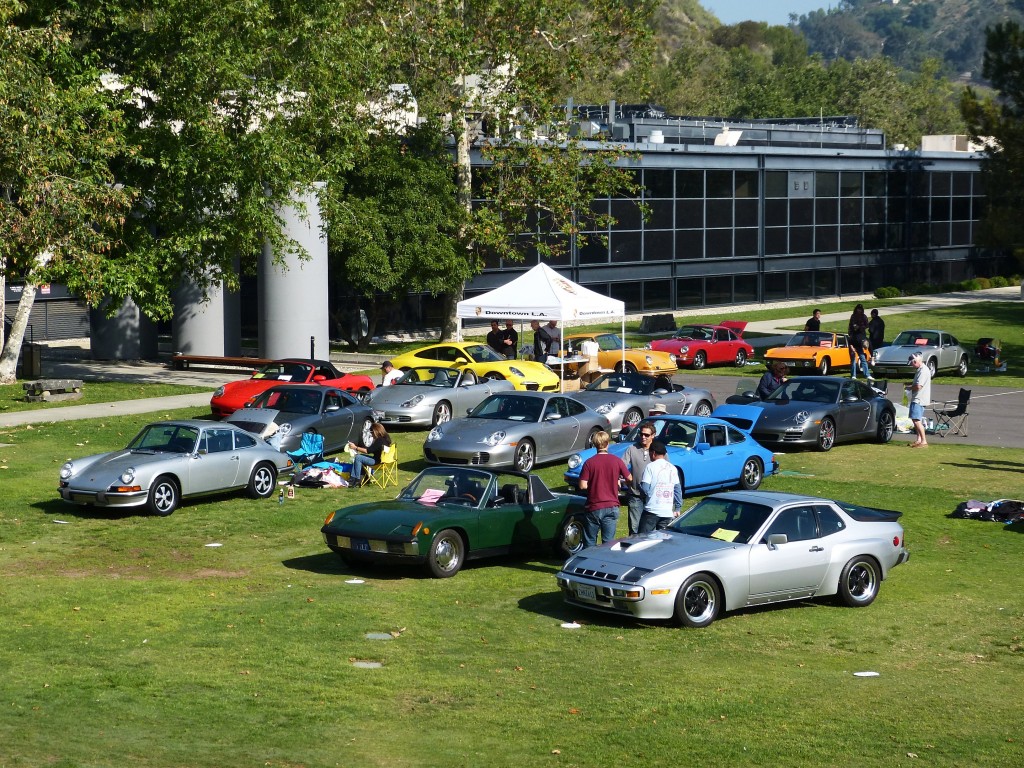 Be there if you can.  Learn more at www.artcenter.edu/carclassic
More info just below…