It all began a little over 40 years ago, when local car collectors Russ Jackson and Tom Barrett put on a car show, and out of that first humble event was born Barrett-Jackson, which holds an annual collector car auction every January in Scottsdale Arizona. It was considered by many to be the beginning of the "collector car season" in America, and was also seen as the harbinger of collector car trends for the coming year. If prices were up at Barrett-Jackson, classic car values were on the rise. Whatever people bought and paid big bucks for at Barrett-Jackson would be the most in-demand cars in the near future. Just as the Pebble Beach Concours d'Elegance drew vintage racing and dozens more automotive events to California's Monterey Peninsula each August, Barrett-Jackson proves a worthy epicenter for what is now nearly a month's worth of collector car auction and lifestyle events in and around Scottsdale Arizona each January. Barrett-Jackson has long since grown beyond the boundaries of Arizona, currently hosting four large collector car sales all around America. And several other auction companies now launch their annual sale calendar in Scottsdale. Car collectors from around the world plan mid-winter vacations in Arizona in January to catch all the auction action, see all the cars, and get in some golf, shopping, and spa time. You can too. Here's the Need-to-Know:
Barrett-Jackson Collector Car Auction
January 13-20, 2013
Westworld Collector Car Auction and Equestrian Center
16601 North Pima Road Scottsdale, AZ 85260
T: (480) 312-6802 F: (480) 312-6802
www.barrett-jackson.com
The self-proclaimed "World's Greatest Collector Car Auctions'" Barrett-Jackson still hosts the largest of the Scottsdale events, taking over the sprawling Westworld Equestrian Center for a week of automotive lifestyle enjoyment that must be experienced in person to understood. Barrett-Jackson's massive tents will hold several Boeing 747s comfortably under roof, and you can count on more than 1000 collector cars of all stripe and color crossing its famed raucous block. This year's sale marks the return of the successful "Salon Collection" of ultra premium collectibles (an upper end auction within an auction), the sale of the original authentic George Barris Batmobile, the ex-Clark Gable 300 SL Gullwing, and many rare Shelby Mustangs. And there's so much else to do and see: lots of expo area with all manner of things to buy, clothing, jewelry, airplanes and everything you need for your Garajmahal. And make sure to arrive hungry; there's lots of great food to eat, and you'll need the energy to walk and see it all.
Bonhams
January 20, 2013
Westin Kierland Resort & Spa
6902 E. Greenway Pkwy
Scottsdale, AZ 85254
415/391-4000
www.bonhams.com
Bonhams is the newest entrant into the Arizona auction scene, but is by no means a rookie in this game. London based Bonhams has been in the art and collectibles appraisal, evaluation, sale and auction game for hundreds of years. This year's Bonhams sale will include all manner of classic and collectible machines, but the company is best known for its sale of "heavy" classics and Europe exotic cars. Looking for a Bugatti, Stearns-Knight, Stutz or a Mercedes-Benz Gullwing? You'll find them here.
Gooding & Company
January 18 &19, 2013
Scottsdale Fashion Square
Corner of E. Camelback Road and N. 68th Street
310/899-1960
www.goodingco.com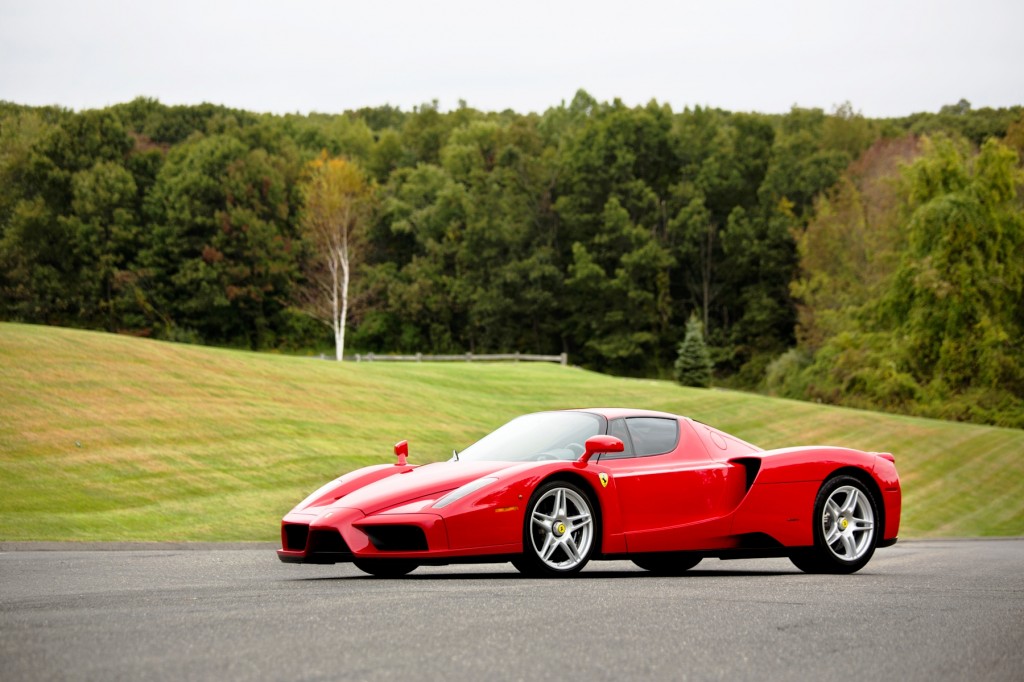 Gooding & Company always comes to any market offering a fabulous catalog filled with dream machines up and down the price and desire scale. Gooding hosts the official Pebble Beach Concours d'Elegance auction, so you'd expect nothing less. 2013 brings several rare and jaw-dropping Ferraris, plus a tasty array of Maseratis, Shelby Cobras, Bugattis and Mercedes.
RM Auctions
January 18, 2013
Arizona Biltmore Resort & Spa
2400 East Missouri Avenue
Phoenix, Arizona, 85016
800 211 4371
www.rmauctions.com
Canada-based RM Auctions hosts a very exclusive one-day only sale in Scottsdale, and the roster of offerings is a car show in itself. Cobras, Lamborghinis, Corvettes, Mercedes, plus fabulous rare Ferraris. Not to be missed if you seek the rarest and best. Along with Gooding, expect many of the highest sale prices of the week to come from here.
Russo and Steele
January 16 – 20, 2013
North Loop 101 Freeway at Scottsdale, Road
Scottsdale, Arizona
www.russoandsteele.com
602/252-2697
R and S's prime instigator, Drew Alcazar, is a top drawer musclecar and Shelby expert, so you can expect a prime auction roster of those cars here. Russo and Steele isn't based at a hotel or other permanent facility, but the property is built up each year strictly for this event, featuring an innovative "auction in the round" layout that puts the block in the middle of the room, surrounded by bidders and spectators.
Silver Auctions
January 13-20
Fort McDowell Resort & Casino
10438 N Fort McDowell Rd
Fort McDowell (near Fountain Hills), AZ 85264
800/255-4485
www.silverauctions.com
Silver Auctions event isn't in Phoenix or Scottsdale proper but not far away from the rest of the action. Silver bills itself as a purveyor of more affordable classics than some of the other houses, perhaps an opportunity for the first time or budget-minded collector to find something interesting and make a really good buy. So don't expect the most rare or high dollar classic or muscle cars here. The environment is low key, with lower admission fees and less crowds.
Bidding and buying
Don't expect to just stroll up to any of these sales and start waving your hand in their air to buy the ride of your dreams. All of these auction houses require bidder pre-registration and the offering up of your financial bona fidas before they'll give you a bidder's paddle. Before visiting any of these shows, spend ample time cruising their websites so you are up to speed on special preview days, hours of operation, parking and admission fees.
Travel
Phoenix's Sky Harbor Airport is now a fully fledged International Airport with good connections from nearly everywhere. Sky Harbor is about 15 miles Southwest of Scottsdale, so access to all of the auction properties is easy and close.
Scottsdale and Phoenix are home to many great spa and golf resorts, and also many more modest affordable lodging choices, but the best places book up quickly, and some have minimum stay requirements during the week, so shop and book early. Don't delay.
Downtown Scottsdale is a charming "old town" comprised of bars, restaurants, shops, art galleries, and lots of good things to see. Plan an afternoon to walk up down its streets and meet the locals.
Also: Racing Great Roger Penske has built a compact but mighty museum filled with many of his great racing cars; you'll likely see several Indy 500 winners on display, plus some NASCAR stockers, historic trophies, and at least a handful of his Indy 500 pace cars, earned with each Brickyard victory. Best of all; admission is free: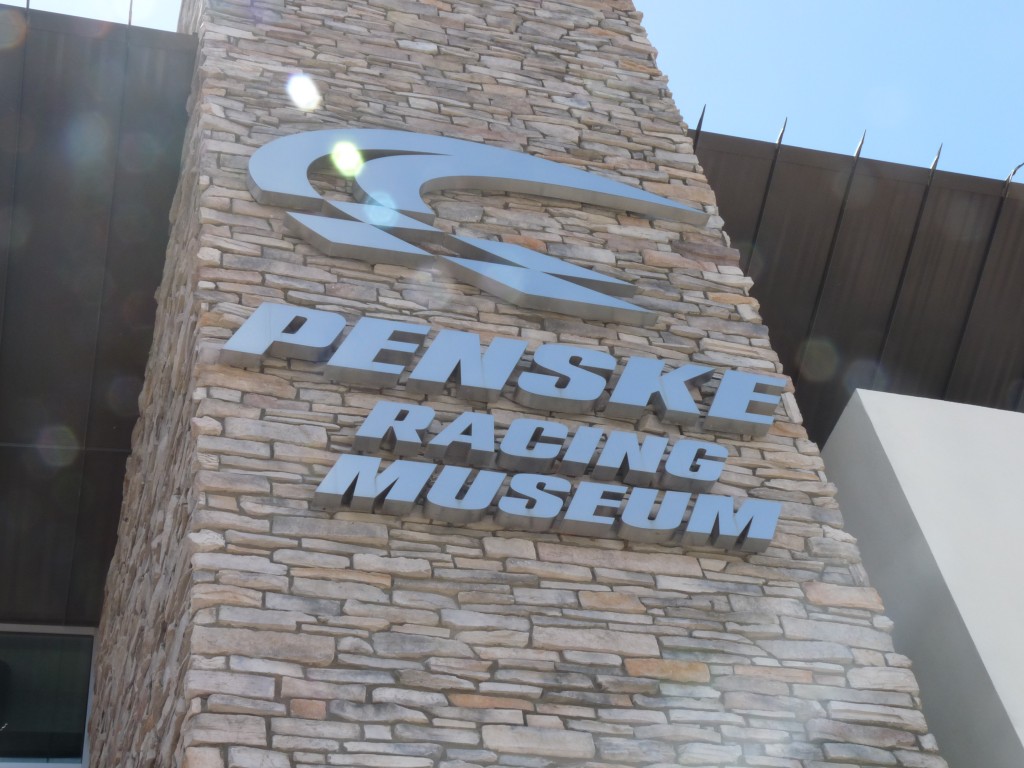 Penske Racing Museum at the
Scottsdale 101 Auto Collection
7125 E. Chauncey Lane
Phoenix, AZ 85054
480/85384477
www.penskeracingmuseum.com