As you may know, I'm a big fan and supporter of this wonderful show and events. You'll see great cars, meet great folks, and support a good cause.
The spirit of the day is wonderful, low key and fun, very cool and family friendly. Plus you never want to miss the In N Out Burger Truck.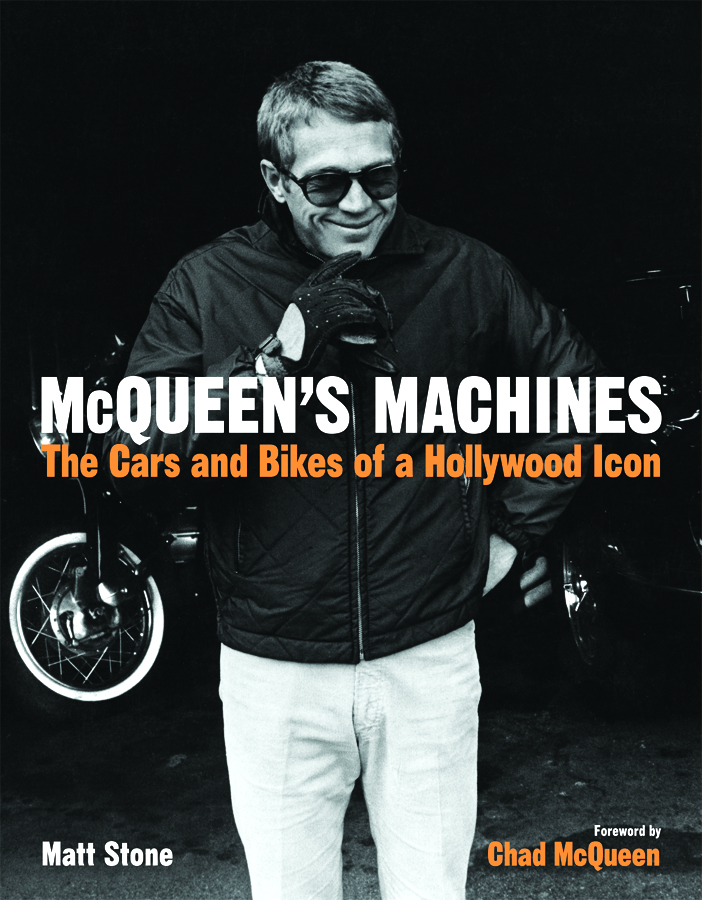 Entries are now open, and the organizers are still looking for cool cars and bikes.
It's a great opp to meet and experience some of the cars and bikes that Steve McQueen owned, rode, drove, raced or put into his films. And in case you're not up to speed on that topic, you can check out my book about all of it (cover image above). You can buy it, if ya like, on Amazon or at motorbooks.com
Hope to see you in Chino in early June; thanks,
MS